What is included in the update?

ID.Software2.3 consists of two parts. During the first software update, the advanced main-beam control as well as the driver assist systems will be improved. For vehicles with head-up displays, the interaction between hardware and software is optimised. Alongside further improvements in performance and stability, the second software update includes new functions for the ID. Light as well as design adjustments within the infotainment system.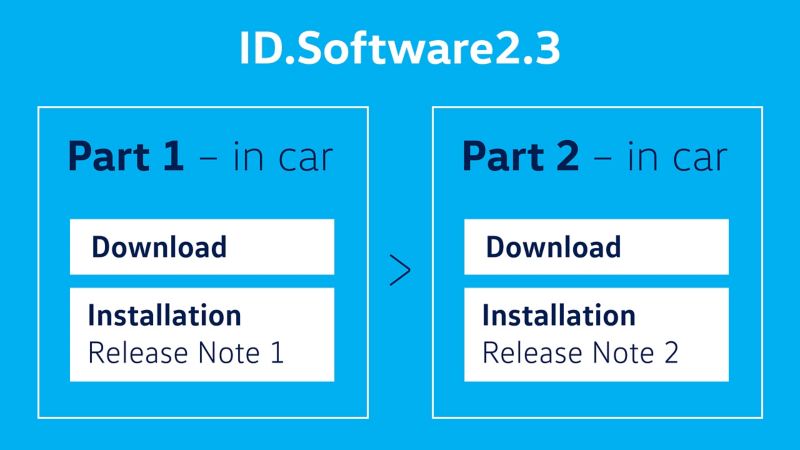 With the ID.Software2.3 your infotainment system appears in a new look. Customisations such as redesigned digital buttons, customised fonts and an optimised arrangement of function menus, significantly improve the readability and usability of the infotainment system. The home button now adapts to the situation of the shown context and can be changed individually in its appearance by you. In addition to the Volkswagen logo, numerous national flags are also available for this purpose.