ID. Over-the-Air update

Benefit from the updates for your ID. model
Benefit from the updates for your ID. model
Learn here how you can benefit from regular Over-the-Air updates and which conditions need to be met to do so.

Experience the future today

With regular Over-the-Air updates, the Volkswagen ID. models can benefit from the latest digital developments even after they have been purchased. Functions and optimisations can be installed "Over-the-Air" without having to visit the workshop. You can find out exactly how this works here.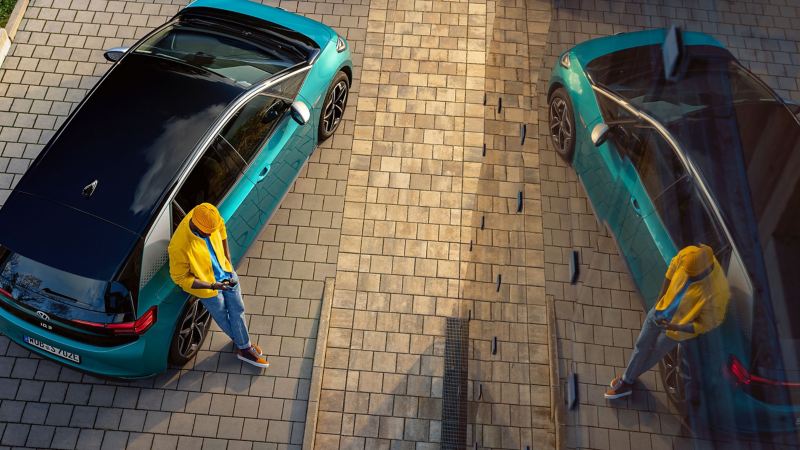 Over-the-Air updates are downloaded in the background via the vehicle's mobile phone access while driving. As soon as an update is available, a notification will be available in the infotainment system and your ID. will guide you through the installation steps. While your vehicle is parked, the complete installation takes place and the next time you start you can enjoy the new and improved functions. Please note the further information in the digital vehicle manual.
Please note: In addition to ID. software updates, we also provide updates for pre-installed system in-car applications. These applications are not linked to the Over-the-Air ID. software updates and can be installed separately. In some cases, the latest ID. software version may be required.
Do you need help?
Then get in touch with us
You can reach us on 22880044. We are available Monday - Thursday 07:30-16:00 & Friday 07:30-15:30. The costs depend on the respective tariff with your provider. Roaming charges may apply for calls from abroad.
You are also welcome to send an e-mail to: info@unicars.com
Please note that we are not able to give you exact information about the date when the software will be available for your vehicle.

Prerequisites for the online update

We listened to you. With the help of your feedback, we put together a comprehensive software update for you, the version ID.Software2.3. For the first time, it can now also be installed Over-the-Air, i.e. without a visit to the workshop, for a vehicle of the Volkswagen ID. family. Find out whats new on this page.
Note:
The prerequisites for Over-the-Air updates are the installation of the ID.Software2.1 on your vehicle and an existing We Connect Start contract*.

The functionality after the update depends on the market, model year and optional equipment and can vary.

The installation of ID.Software2.3 is a prerequisite for receiving further updates.

Some software updates are not available as Over-the-Air updates and need to be carried out at a workshop.