1
Welcome to


Volkswagen

Connectivity Services

2.

Fuel consumption in l/100 km: combined 1.3-1.2; electricity consumption in kWh/100 km: combined 15.8-14.9; CO₂ emissions, g/km: combined 30-26. Consumption and emissions data is only available for the vehicle according to the WLTP, and not according to the NEDC. Information on consumption and CO2 emissions with ranges depending on the selected equipment of the vehicle.
Volkswagen's connectivity services bring digitalisation into your Volkswagen and offer you more comfort, safety and entertainment. Connect your vehicle to the Internet to get real-time traffic information, reminders for your next service interval, streaming and Internet radio or rapid assistance in the event of a breakdown. 
Please note that availability and prerequisites for individual functions depend on the service selected.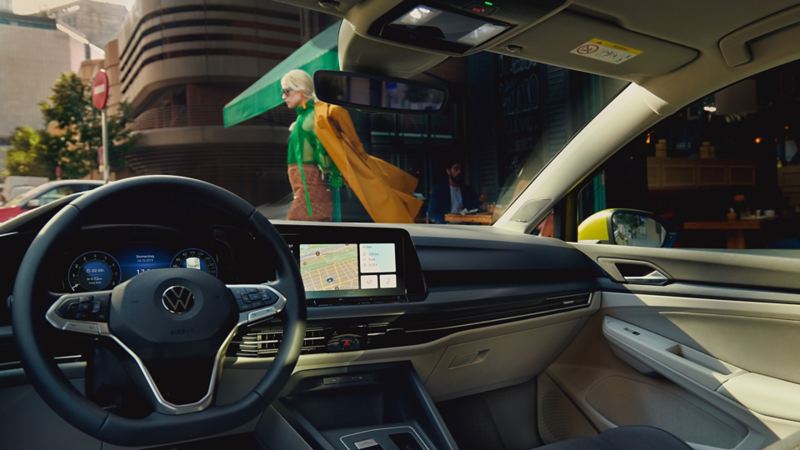 We Connect 
The next generation of mobile online services. You are always online if you want to be in all We Connect-ready 3 vehicles, such as the Golf, Passat, T-Roc Cabriolet and many other new Volkswagen vehicles from model year 2021. Thanks to the permanently installed eSIM card, your Volkswagen is ready to go online from the outset.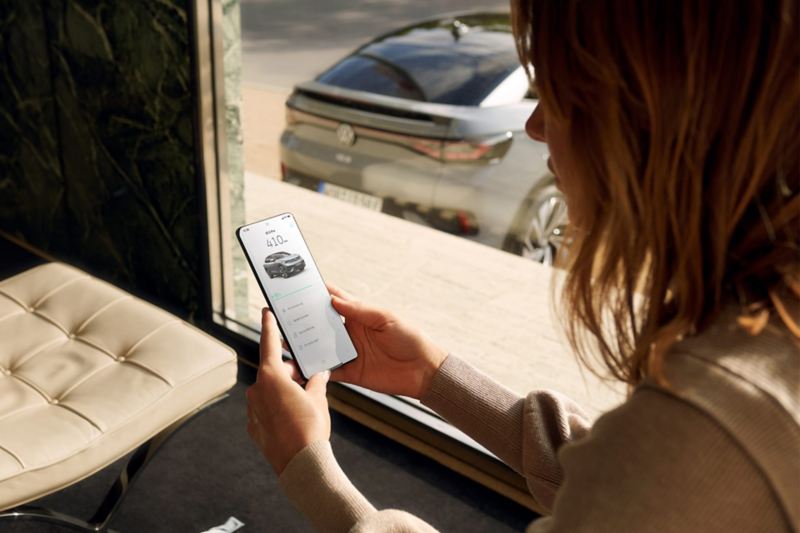 We Connect for your ID. 
We Connect for your ID.4 connects you to your vehicle. Thanks to the permanently installed eSIM card, your ID. is Internet-ready from the outset, offering you entertainment, online traffic information, remote functions and much more.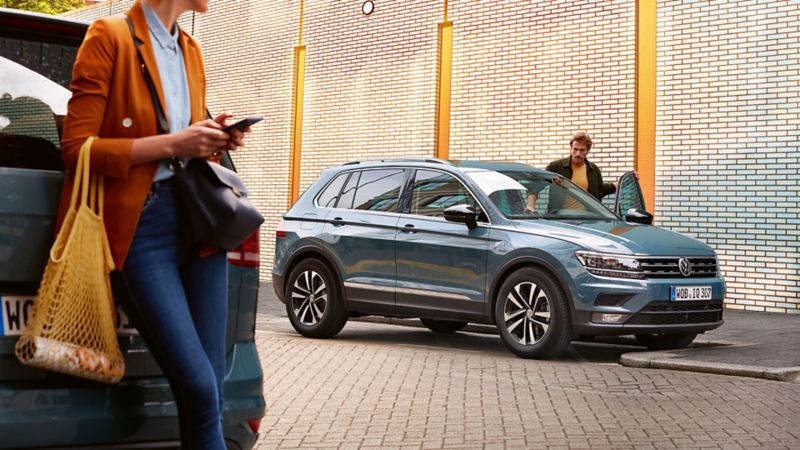 Car-Net
With Car-Net mobile online services, you arrive at your destination quicker and stay informed. Real-time traffic information, available parking spaces and filling station prices, all integrated into the navigation system with Car-Net 'Guide & Inform'.
Your smartphone as a remote control, with Car-Net 'Security & Service', you can lock and unlock doors and the luggage compartment with ease using the We Connect app.5
App-Connect
Expand your cockpit - App Connect puts your chosen smartphone apps on your infotainment system's touchscreen: Apple CarPlay, Android Auto from Google and MirrorLink - all three innovative technologies are available and offer additional useful and entertaining functions. 6
Which services are available to you?

Is your Volkswagen model equipped with We Connect or Car-Net? Or can it be retrofitted with We Connect Go? Here is a first look, with no obligations, at which mobile online services are available in the vehicle model of your choice.