The elegant form of efficiency

With powerful electric performance and a flowing silhouette, the new ID.5 successfully achieves a modern symbiosis of SUV and coupé. With Over-the-Air Update capability and ready to redefine electric mobility.
Elegant exterior coupé design 


The new ID.5 impresses with a futuristic form that combines the strengths of an SUV with the aerodynamic silhouette of a coupé – without any compromises.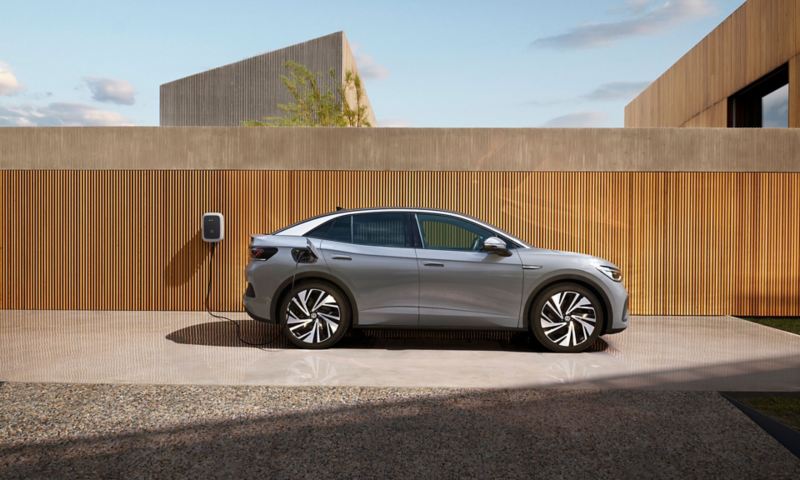 Elegant exterior coupé design 

The new ID.5 impresses with a futuristic form that combines the strengths of an SUV with the aerodynamic silhouette of a coupé – without any compromises. 
Appear in a shining light

The new ID.5 optionally shines with a genuine highlight at the very first glance:  the innovative IQ.LIGHT. The matrix technology of this system permits continuous driving with main beam without dazzling other road users⁠. An elegant light strip extends between the attractively shaped LED matrix headlights and the Volkswagen logo. And what creates an impression at the front should naturally also be present at the rear: the package includes the optional 3D LED tail light clusters with animated brake light and integrated dynamic turn signal that indicates the intended direction with a dynamic flowing light movement.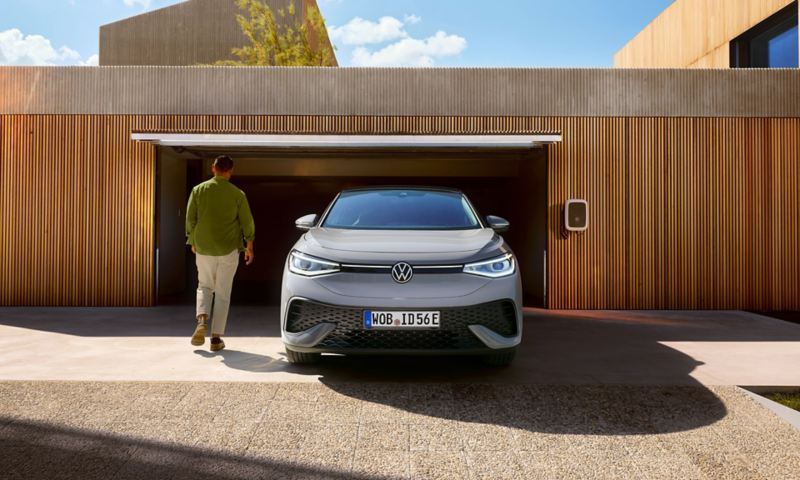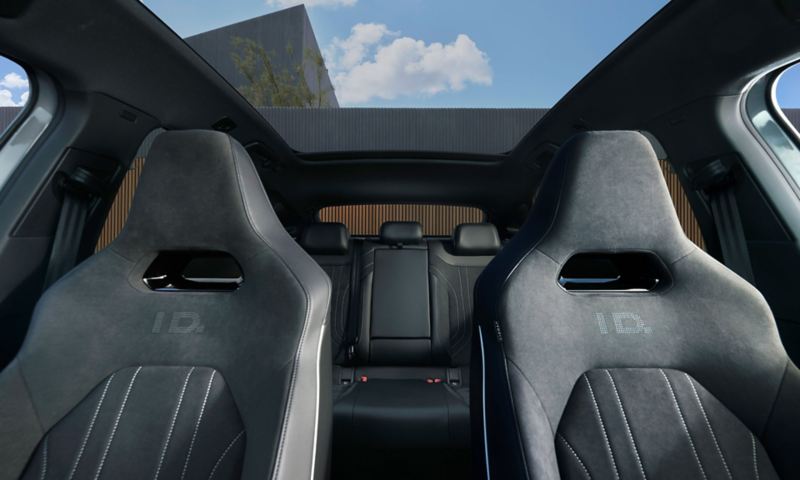 Take a look for yourself at the new ID.5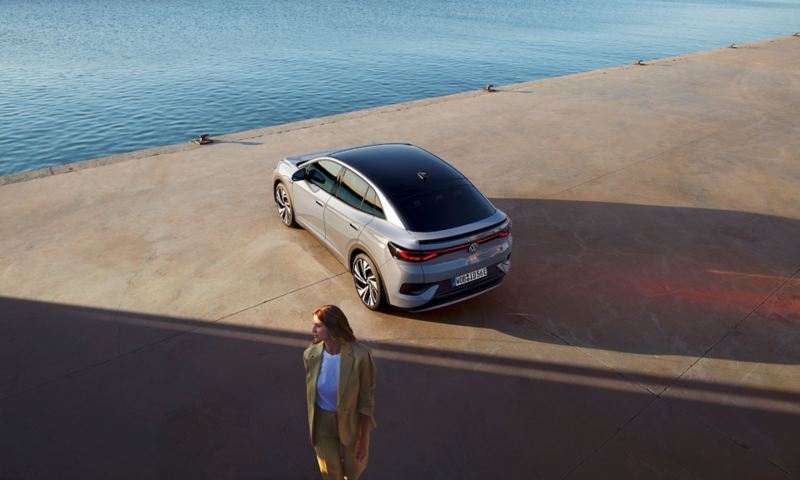 Take a look for yourself at the new ID.5

Light for almost any mood

Give your ID.5 more personality. Choose from ten standard colours (30 colours are optionally possible) and gently illuminate the vehicle interior, including dash panel, mobile phone tray and doors. Whether cooler or warm lighting – it is completely up to you.
Keeps you in your lane. And others at a distance.

With the optional Travel Assist with swarm data, you have an extremely useful driving assistance system on board. 
Travel Assist with swarm data can keep you in lane, maintain a distance from the vehicle in front and also ensure that the vehicle keeps to a maximum speed that you have set. 
Among other things, it uses the adaptive lane guidance system for this. This system actively keeps the vehicle in the middle of its lane. Travel Assist with swarm data adapts itself to your driving style and can also keep the vehicle further left or right in the lane instead of exactly in the centre.
Travel Assist with swarm data can also actively assist when changing lane on the motorway if wished.
If mass location data is available Travel Assist with swarm data needs to recognise only one road lane marking in order to keep the vehicle in lane, for example on country roads without center lane markings. 
Travel Assist with swarm data also comes with predictive cruise control and a cornering assist function. Here, the vehicle speed can be adapted to valid speed limits and the course of the road (bends, roundabouts, etc.).
On this page you will find useful information on the topic of maintenance and inspection for your ID.5. Find out here when you have to have your car serviced and read more about the scope of the inspections.
Do you already know our +tyres? Your ID.5 already has these fitted ex-works as standard equipment. You can find all benefits and further information here.
Make the change now: Volkswagen Lease&Care from Volkswagen Financial Services guarantees your peace of mind
Do you want to benefit from all the advantages of electric mobility while keeping your peace of mind?
In that case, the individual Lease&Care packages from Volkswagen Financial Services are just the right thing for you.
The special feature of these packages is the fact that vehicle leasing is now complemented by practical services. What is more, they come with attractive instalment plans.
Your home charging station: the ID.Charger

With the ID. Charger you have a charging point in your own home. It allows you to get into your charged ID.5 in the morning and drive off into the day full of energy. Charging while you sleep, so to speak. The ID. Charger is available in three versions with increasing connectivity and intelligence: if required, it is also available with Wi-Fi, 4G and a built-in electricity meter. The intelligent functions of the ID. Chargers can be controlled via We Charge in the We Connect ID. app.
The installation service also makes things as convenient as possible for you – from the free online pre-check through to actual installation. In a nutshell, a care-free solution from a single source. You can of course also have the ID. Charger installed by your preferred electrician. You can order your desired ID. Charger variant and the installation service conveniently online or directly from your Volkswagen dealership.