100% pick-up. 100% premium.
Uncompromising off road. Spirited on the highway. The Amarok combines the attributes that you expect from an exclusive, premium-class all-rounder: masculine design and robust construction combined with plenty of power.
More powerful than almost anything else around. With the highest torque in its class.

Spends Monday to Friday in the forest and on the fields. Spends the weekends in the mountains and off-roading. No matter where you work or how you like to spend your free time – the engine in your Amarok always makes sure every journey on any terrain is extra efficient. What is it that makes every journey so enjoyable?
190 kW 6-cylinder turbo diesel engine

Temporary boost of up to 22 kW thanks to overboost function

8-speed automatic gearbox
Carefully planned right down to the smallest detail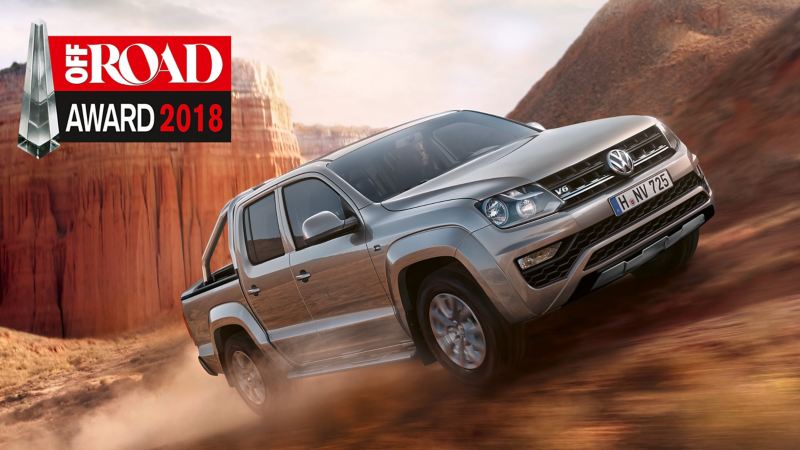 The readers of "OFF ROAD" magazine have spoken: In 2018, the Amarok won the title of best off-road pick-up of the year for the sixth time. Around 20% of readers voted for the premium pick-up with the standard 3.0 l V6 TDI engine – that's more votes than any other pick-up in 2018.