Sustainable charging at home and on the go
The e-mobility of the future is suitable for everyday use, convenient and, most importantly, sustainable, regardless of whether you are on the go or relaxing at home.
Electrifying:
our

Volkswagen

charging concept
Sustainability has to be simple. That is why we provide everything from a single source, from the electric vehicle to green electricity. And everything in between.
ID. Charger installation service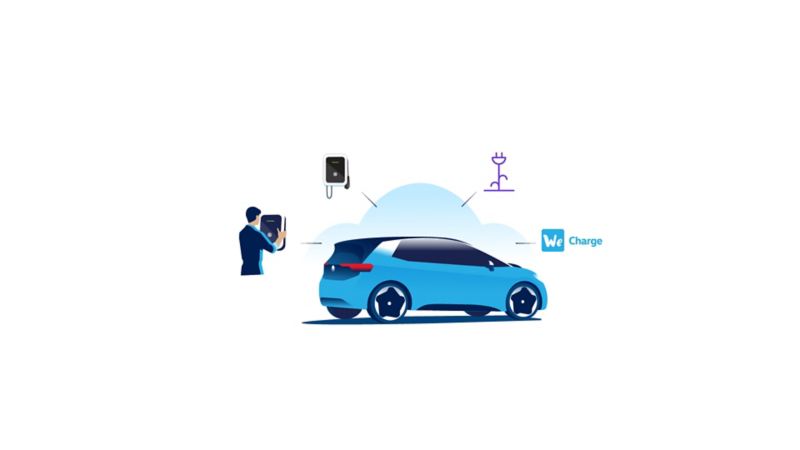 Did you know that ID.3 drivers with a private parking space will probably charge 80% of their electricity at home? That is why we provide our own home power tariff through our subsidiary Elli, letting you be green at home and carbon-neutral on the road. It is good for the environment and with the ID. Charger and installation service, charging is quick and easy.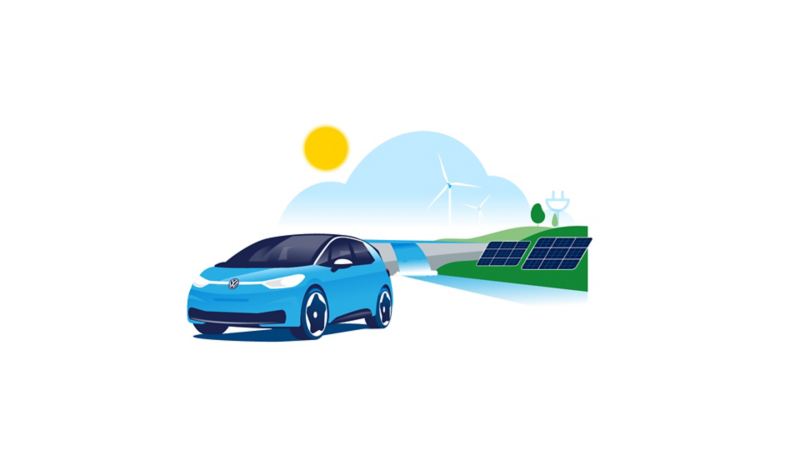 Volkswagen
Naturstrom®
Volkswagen Naturstrom® is available now so you can charge your ID.3 with zero-emission electricity from the outset – Volkswagen Naturstrom® is green electricity certified by TÜV NORD that you can use not only for your electric vehicle, but also your entire home. That means 100% electricity from renewable sources for 100% carbon-neutral mobility. Or simply Elli – our response to the challenges of the future. Join the energy revolution: naturstrom/volkswagen.de
ID. Charger1 – the
Volkswagen

wall box

Bring your filling station to your home with our ID. Charger1. That means you can enter your fully charged ID.3 in the morning and start the day at full power. You recharge your batteries in your sleep, so to speak. The ID. Charger is available in three versions (with and without a data connection and remote access) and with varying charge capacity – up to 11 kW depending on your connection. That is equivalent to enough current for a range of around 300 km in around five hours of charging. Depending on the version, the ID. Charger Connect also integrates connectivity functions such as app control or remote maintenance (optionally via LTE).

Additionally, the ID. Charger can be supplied with a built-in meter so you never lose track of your charging activity. The ID. Charger will soon be available to order online or from your Volkswagen dealership directly.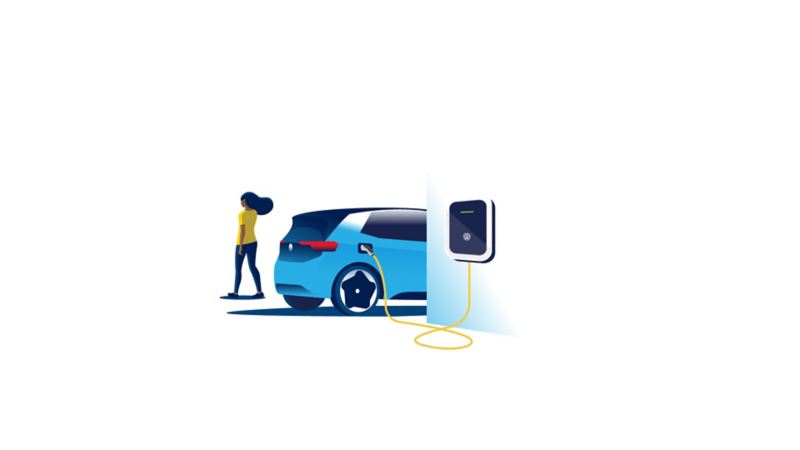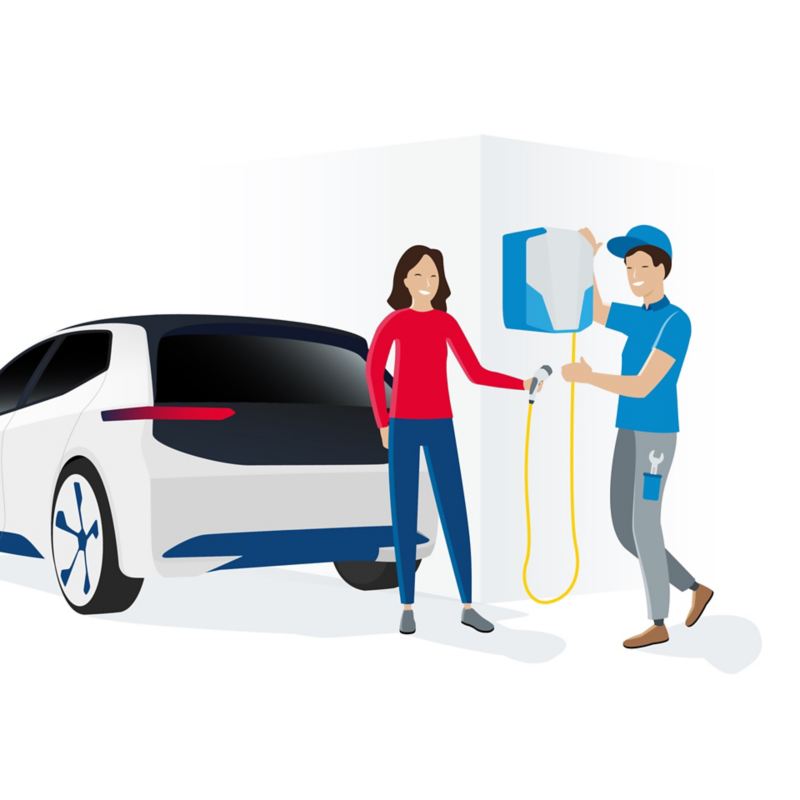 ID. Charger – installation service
We will soon be providing a free online pre-check in order to ensure that your home has the ideal prerequisites for an ID. Charger. You can check whether an ID. Charger can be installed in your home with just a few clicks of your mouse. Order our standard installation package and we will double-check everything in person as part of a home check. Better to be safe than sorry. You will then also know the maximum available charging capacity for charging your ID.3. If necessary, we will provide you with an expanded supplementary quotation tailored to your specific circumstances. Assembly by the installation service will then be ready to go. In short: Everything from a single, convenient source.
In order to achieve our own stated objective of a carbon-neutral ID.3, we have even made it possible for you to charge your vehicle on the go – simply and sustainably. The key: We Charge.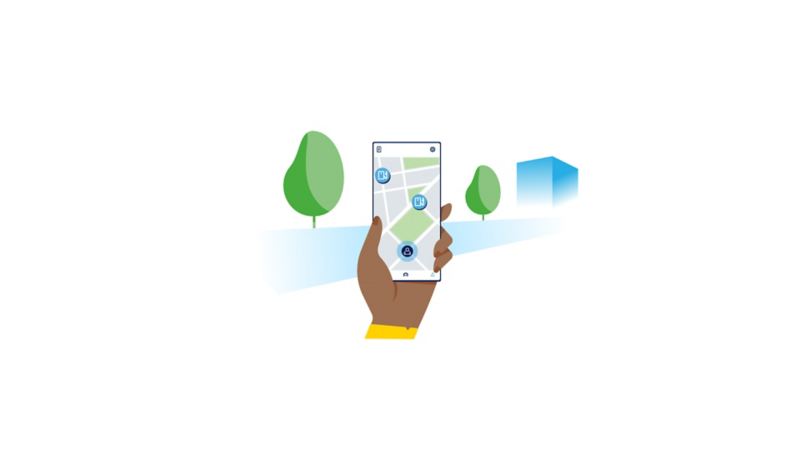 Charging with We Charge
We Charge is your digital connection to over 150,000 charging stations throughout Europe and makes it even easier to charge your ID.3. You can also plan routes along the public charging station network with ease and navigate to vacant stations such as those of IONITY where different service levels are available depending on your preferred contract. Not only do these fast-charge stations boast exceptionally high power, they are already up to 100% green – where available in the country in question.
Paying with We Charge
With We Charge, payments too are easy and transparent through your chosen charging current contract. Invoice included. Throughout Europe at the tethered loading stations. Convenient with a smartphone with the We Connect app2 from Volkswagen. Authentication at the charging station requires either the We Charge pass (an RFID card), the app (a QR code) or Plug & Charge in future, when the charging station will be able to identify you from your electric vehicle. And while you are charging your vehicle, you can use the app to check and manage the charging status on the move or set it to notify you when the charging process is complete. Everything is automatic. We Charge, so to speak.