1
Safety.
Rapid assistance on demand.

Safety.
Rapid assistance on demand.

Taking a trip into the country and get a flat tyre? No worries. Instead of stressing out, simply activate the breakdown call and help will be on its way. Even when your vehicle detects an accident, you're in good hands. In an emergency, help is called automatically. You will receive the best possible care and personal assistance until the emergency services arrive. That's what security feels like.
Emergency Call Service
The "Emergency Call Service" helps you in an emergency situation. In serious accidents, for instance, where airbags are activated, help is called automatically. If your Volkswagen registers an accident, the service will establish a connection to the Volkswagen emergency call centre and transmit important information to the first responders. You can also call for help manually at the touch of a button.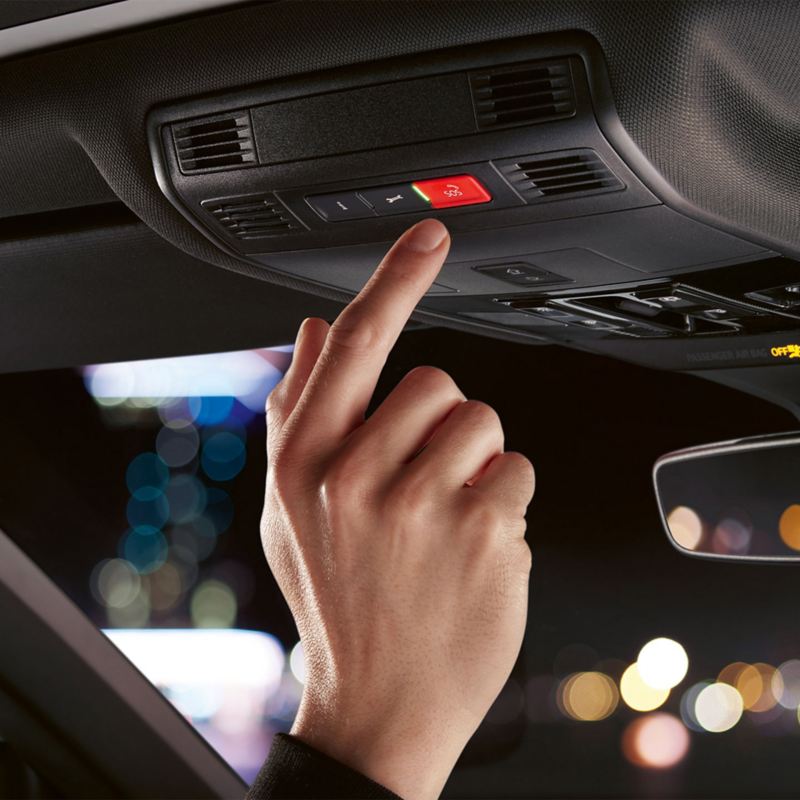 Breakdown Call
In the event of a breakdown, we'll get to you quickly. Simply press a button in the vehicle to activate the Breakdown Call and send your location and vehicle information to the Volkswagen Call Centre. A staff member will then help you to identify the cause of the breakdown or will dispatch a service vehicle to you if the problem cannot be solved immediately.
Online Anti-Theft Alarm
Sit back and relax, because your Volkswagen can look after itself. If an attempt is made to break into the car, you receive a notification from the We Connect app on your smartphone or by email.*

* Only works if you have the anti-theft alarm.