1
Comfort.
Feels like it was made for you.

Comfort.
Feels like it was made for you.

Need the car, but your partner's got the key? Just get it sent to you by smartphone. With personalisation, your personal settings are activated in an instant. Feel at home – even on the way to work: Just say "Drive me to work" and your Volkswagen will start navigation. After all, it understands you better than ever. And if you like, it can even accept packages for you. That's teamwork.
Online Auxiliary Heater
On cold days, you can pre-warm your car whilst you are still having breakfast. The Online Auxiliary Heater* service also allows you to configure departure times via the We Connect app, so that your vehicle will always be heated and de-iced when you want to set off.

* Only works if you have the auxiliary heating feature.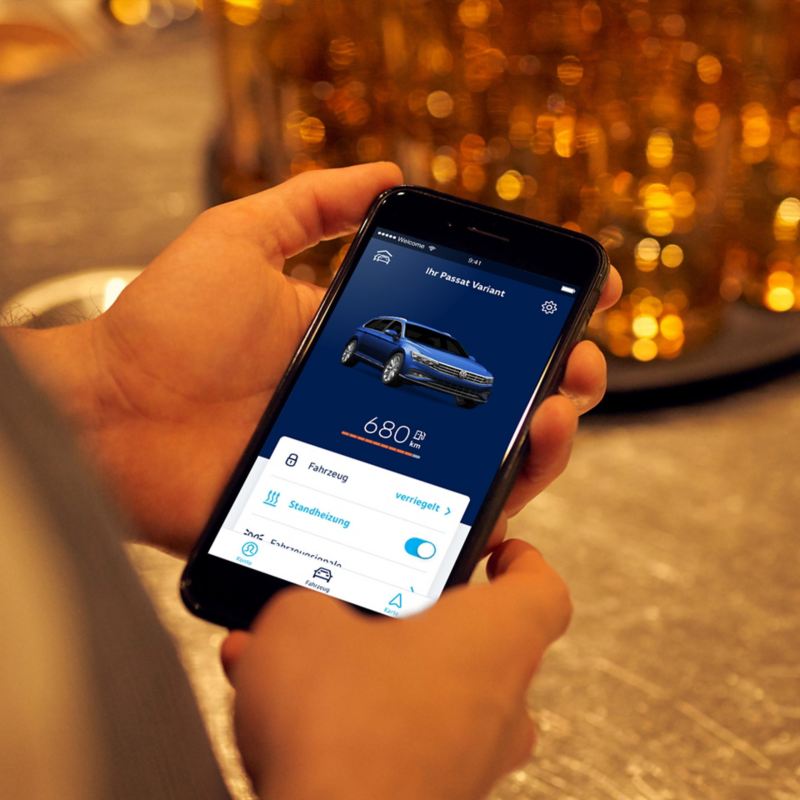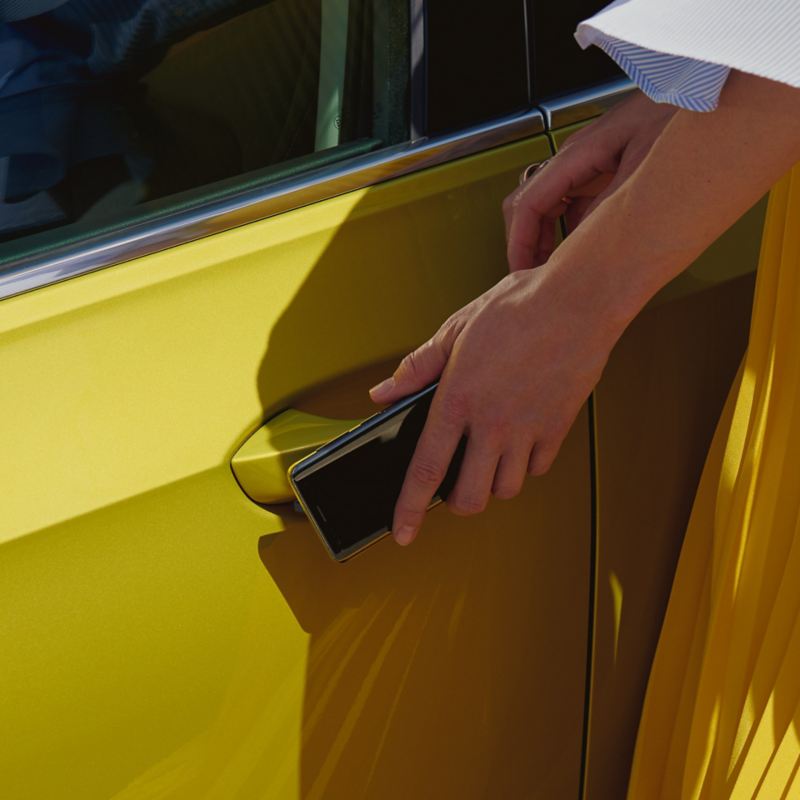 Mobile key
No more searching for keys – your smartphone acts as a mobile key*, opening and starting your Volkswagen in an instant. Send more digital keys to your friends and family and make it easy to use your vehicle. The first five mobile keys are available to you for free; further mobile keys can be purchased directly via the In-Car Shop of your infotainment system or in the We Connect web shop. 
* Only available with the optional "Discover Pro" (for Passat, Arteon and Golf) or "Discover Media" (only Golf) navigation systems and in conjunction with the We Connect app. Five free mobile keys are available to start with for the Passat and the Arteon and, once the function has been purchased, five mobile keys are also available for the Golf. Mobile keys can be redeemed within the first four years of conclusion of the We Connect contract. The transfer of a mobile key requires a key sender identity check through the Volkswagen Ident procedure. Following installation on a compatible smartphone, the mobile key has a one-year validity period tied to the device.
Personalisation
Your Volkswagen recognises you – and once you have set up your VW account and logged in for the first time in your vehicle, it automatically activates your personal settings for numerous systems, including seat, light, air conditioning, infotainment, navigation and driver assistance, depending on your equipment level. Maximum convenience when changing vehicles and for different users.