1

,

3
Intelligent navigation. Reach your destination with ease with your ID.

2.

Electricity consumption in kWh/100 km: combined 18.4-16,1; CO2 emissions in g/km: combined 0. Consumption and emissions data is only available for the vehicle according to the WLTP, and not according to the NEDC. Information on consumption and CO₂ emissions with ranges depending on the selected equipment of the vehicle.
Intelligent navigation. Reach your destination with ease with your ID.

Running late for an appointment? With We Connect Plus, you've got the traffic conditions on the screen in front of you. Your ID. warns you of traffic disruption, adapts your route in advance and helps you find charging stations and parking spaces. So you can reach your destination with ease using e-mobility. 
Real-time information in your ID. 
Information almost in real-time* optimises your driving time. If there are traffic disruptions en route, the navigation system in your ID. accesses Online Traffic Information to pre-emptively adapt your route. You can also send navigation destinations straight to your ID. from your smartphone or find points of interest such as restaurants via the navigation system's online search. Navigation maps update automatically in your electric vehicle, too.

* Available subject to your mobile network provider's network coverage.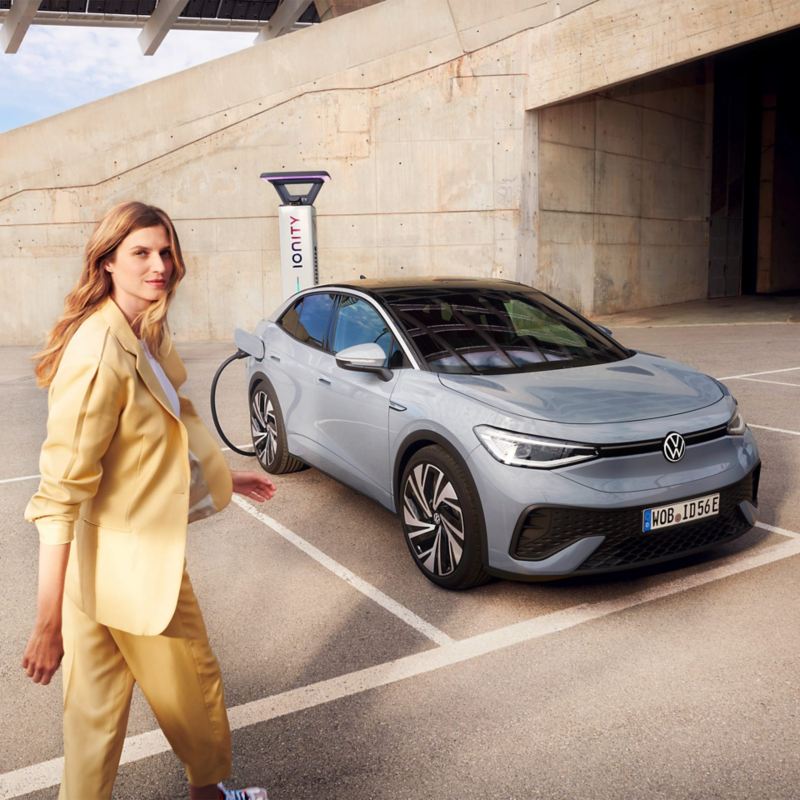 Find parking spaces with your ID.
Your ID. can help you find a parking space, too. It displays available car parks and parking near your current location, including the number of available spaces, and provides information on opening times and charges. This saves time and hassle. 
Head for charging stations with your ID. 
One benefit of electric mobility: you can charge at home with your wall box or on the go with ease. To help you find public charging stations for your electric vehicle across Europe with ease, your ID. with We Connect Plus shows a clear overview of current charging options along your route in the navigation system – including opening times and predicted availability.