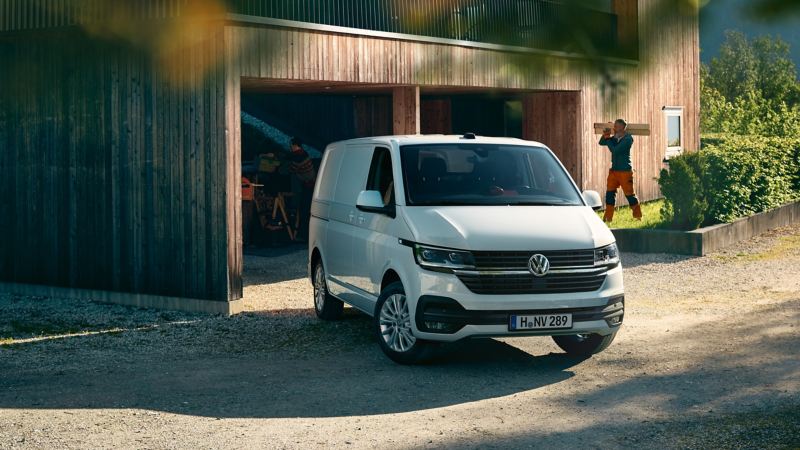 The Transporter 6.1 Delivery Van

Carries everything out onto the road

70 years ago, it was the solution for transport bottlenecks. Today, the Transporter 6.1 Delivery Van is more powerful than ever. With its impressive load compartment height, plenty of space and modern driver assistance systems, it ensures that you, your team and your material arrive safely at work every day.
Stay calm on stressful days

It's your job to make sure that all the materials and your entire team get from A to B every day. That's why the Transporter 6.1 makes sure that you're comfortable doing so. Its ergonomic driver's workplace, endlessly adjustable steering wheel and driver seat, dimensionally stable comfort cushioning and redesigned dash panel make driving as comfortable as possible. Thanks to outstanding all-round vision, you can keep an eye on your surroundings more easily in bustling city centres or on busy building sites. And, when parked, it simply becomes your mobile office.