Sporty. From start to finish: the combination of a powerful engine and cutting edge steering and braking technology is perfect for all those who don't just appreciate a sporty design, but want to live out that sportiness on every journey.
The T-Roc R offers many highlights. Here are three of them at a glance: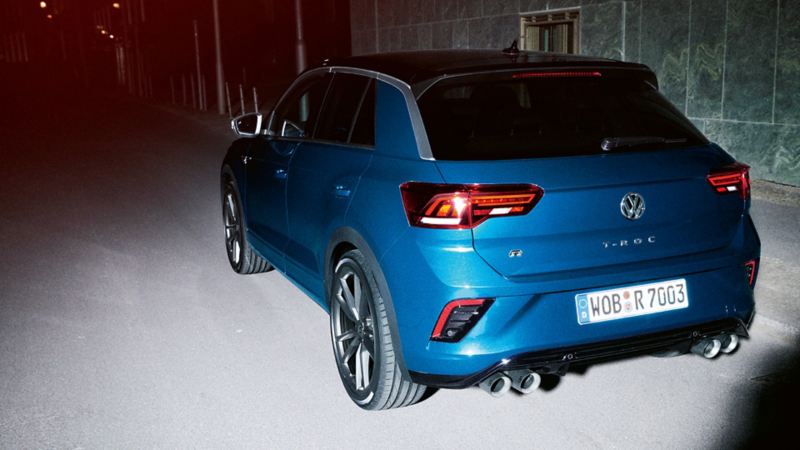 Engine
Strong performance: 221 kW (300PS)
4MOTION
Perfect grip at all times: 4MOTION all-wheel drive
R-Design
Performance that is nice to look at 
Strong performance: 221 kW (300PS)
You only need to look at the R-badge on the engine cover to see that beneath lies a special engine that's just waiting to show off its power. And there's a lot to show off: 221 kW (300 PS) enables acceleration of 0 to 100 in 4.8 seconds. This is thanks to modern TSI technology which gets top performance out of a small capacity using turbocharging and direct injection. This also means you get extreme torque, even at slow speeds.