Explore freedom on a grand scale

Some call it the "travel bug". Others a "yearning for adventure". Whatever you call it: You can quench your desire for unknown destinations and independence on a grand scale with the Grand California. After all, the California has embodied this vision for the past few decades. Kitted out as a fully equipped holiday home, its big brother now offers even more. More space. More comfort. More freedom. 
A reliable way to feel at home – No matter where you are 

Deserted mountain villages. Remote beaches. Secluded hiking trails. Exciting journeys are even more fun when you know that you can rely on your travel companion no matter where you are or what time it is. The sat nav systems in the Grand California direct you reliably to your destination – Even if you don't even know what it is yet. And that includes the right soundtrack and top-class entertainment. 
Carefully planned right down to the smallest detail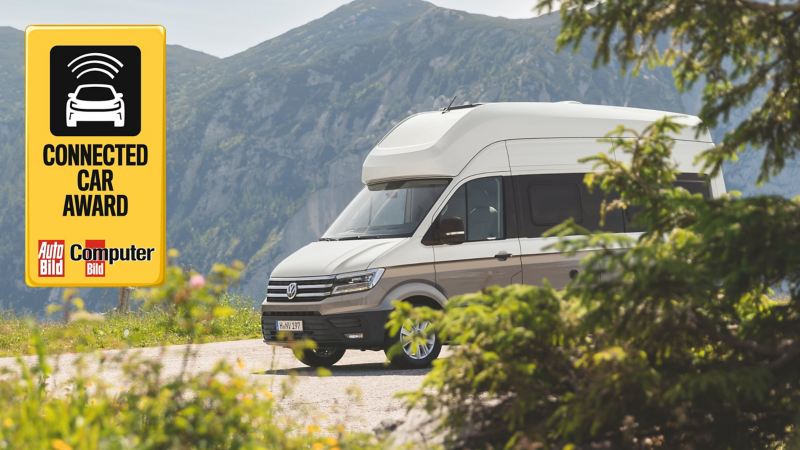 Winner: The new Grand California
A grand achievement for the Grand California: In the reader's choice for the "Connected Car Award 2018" selected by readers of COMPUTER BILD and AUTO BILD magazines, the new Grand California won the "Transporter" category.
Source: "AUTO BILD", Issue 50/2018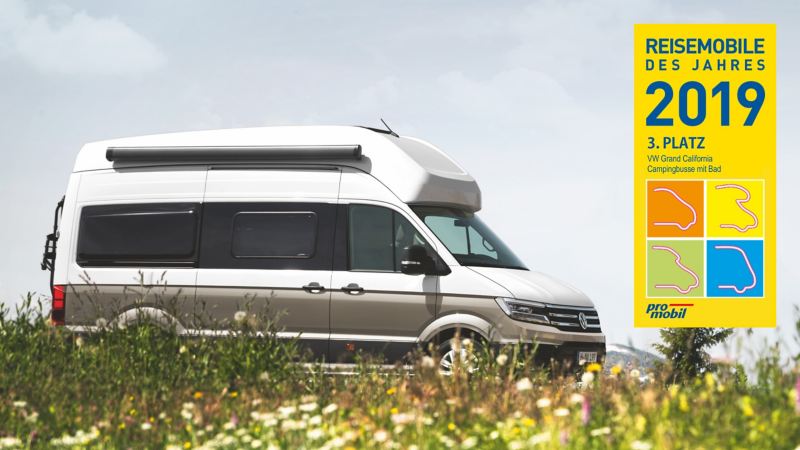 Third place for the Grand California
The new Grand California finished in third place in the "Camping buses with bathrooms" category in the readers' choice awards for readers of "promobil" and "Caravaning" magazines.
Source: "promobil", Issue 03/2019